Boost your child's healthy growth & development with the use of Australian owned/made natural supplements. Improve your child's cognitive development, healthy growth and development as well as happy gut flora using 3 important nutrients: Omega-3 fatty acids, Multivitamins & Minerals and Probiotics.
It is every parent's dream to make their kids smart and healthy, as they strive for a well-rounded diet to ensure their child meets the daily recommended vitamin and mineral intakes. Providing kids with a healthy balanced diet which includes dairy, or dairy alternatives, fruits and vegetables, whole grains and protein foods such as poultry, fish, eggs, nuts and legumes including beans and lentils will ensure that they receive all the essential nutrients for optimal growth and development. However, in this modern busy lifestyle, parents are facing a tough time ensuring their children are getting timely home-cooked meals. This is causing depletion of right nutrition sources for their kid's healthy growth and development. To fill the gap in their daily nutritional intake, doctors do recommend supplementing vitamins and minerals in the right dosage. Fortunately, there are numerous options available to parents in choosing the right supplements.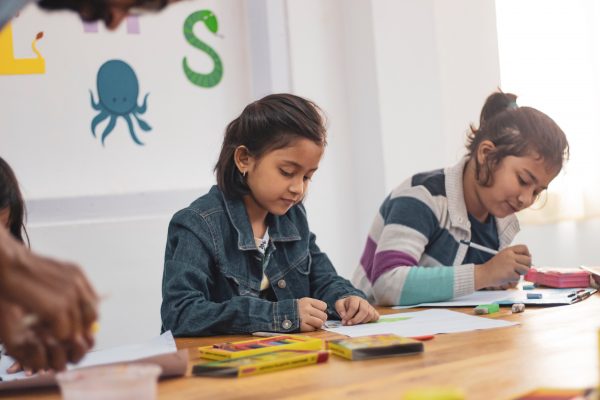 Omega-3 Fatty acids
For optimal brain development sufficient intakes of omega-3 fatty acids: eicosapentaenoic acid (EPA), docosahexaenoic acid (DHA) & alpha-linolenic acid (ALA) are required. The body has the ability to change ALA to EPA & DHA, as these form the building blocks of brain cells and play important roles in brain, eye & nervous system development. DHA plays a significant role, especially concentrating on the area of the brain responsible for learning & memory (1). Omega-3 fatty acid DHA can affect synaptic function and cognitive abilities by providing plasma membrane fluidity at synaptic regions. DHA constitutes, more than 30% of total phospholipid composition of plasma membranes in the brain and thus, it is crucial for maintaining membrane integrity, and consequently, neuronal excitability and synaptic function (3).
Supplementation of diet with ample amounts of EPA & DHA has benefits for cognition & social behaviour in children. Studies have confirmed that children who increase in their ratio of Omega-3 to Omega-6 experience improved learning ability, behaviour and emotional health (1). It is unfortunate that many children do not get enough Omega-3 fatty acids through their diet alone. As a result deficiency of Omega-3 can have significant effects on brain development including change in their brain receptors and pathways for brain signals such as dopamine & serotonin (2, 3). The Food & Agriculture Organisation of the United Nations recommends that children consume at least 150 mg of EPA & DHA per day.
Some of the best sources for EPA & DHA are salmon, mackerel & sardines. Seeds such as Flax & Chia and Walnuts are rich sources. Plant oils such as Flaxseed oil, soya bean & canola oil & marine algae are useful sources. Supplementation of your child's Omega-3 intake with Fish Oil products such as Nature's Way Omega-3 Fish Oil Vitagummies, Nature's Way Omega-3 Fish Oil soft gel capsules is the best option to promote a healthy child's brain function.
---
Multivitamins and Minerals
Fussy eating habits, allergies and busy schedules are some of the real-life factors which may compromise your child's nutrition. Supplementation with high-quality multivitamins and minerals to the diet will not only fulfil the nutritional gaps but also ensure that your child gets all the essential nutrients for their healthy growth and development. Below is the list of all multivitamins and minerals and their specific role in the development of children's health.
The body needs a variety of vitamins to carry out important functions especially normal cell function, growth and development. 2 types of vitamins available.


Fat-soluble vitamins include Vitamin A (important for normal growth and promotes healthy skin and eyes, immunity and tissue and bone repair). Good sources include yellow, and orange vegetables, milk, cheese and eggs; Vitamin D (controls the absorption of calcium and aids in the development of bones and teeth). Sunlight is the natural rich source of Vitamin D); Vitamin E (antioxidant, protects cells and tissues from damage and also important for the health of red blood cells); Vitamin K (promotes blood coagulation).

Water-soluble vitamins include Vitamin C (helps body fight infection) – Nature's Way Kids Smart VitaGummies Vitamin C + Zinc best choice to supplement your kids Vitamin C and Zinc content; big group of B vitamins: (Vitamin B6 – helps form red blood cells and maintain brain function; Vitamin B12 – important for metabolism and maintains the central nervous system; Biotin (essential for metabolism of proteins and carbohydrates and supports healthy hair, brittle nails and improved skin health); Niacin (involved in energy production, maintains healthy skin and nerves); Folate (works with Vitamin B12 to form red blood cells; needed for production of DNA controlling tissue growth and cell function); Thiamine (essential for heart function and healthy nerve cells); Riboflavin (important for body growth and production of red blood cells). Pantothenic acid (essential for the metabolism of food and important in the production of hormones and cholesterol); Riboflavin (important for body growth and production of red blood cells). Supplementation of your kid's diet with Nature's Way Kids Smart sugar-free gummies such as Nature's Way Kids Smart VitaGummies Sugar-Free Trios 75s & 150s, Nature's Way Kids Smart VitaGummies Multivitamin + Vegies and Swisse Kids Multi 50s is the best way to get the necessary multivitamins intake in your kid's diet.


Micronutrients play direct and indirect roles in brain structure and function. Iron in the brain delivers oxygen to the tissues whilst, B vitamins play important role energy, memory and mental calmness. Vitamin C helps with cognitive health and well-being of kids. Although, the best way to support your child's healthy growth and development is by providing a wide variety of fresh foods which include whole-grain bread, cereals, vegetables, fruit, meat, fish, poultry, eggs, nuts and legumes and dairy products such as milk cheese and yoghurt. Along with micronutrients, minerals do play a vital in ensuring that kids healthy growth especially bone development and increased strength and memory are boosted. However, it may not possible to get all the time to get kids, the required nutrients and minerals. Therefore, it would be great to supplement your child's needs with Natures Way Kids Smart Iron, Calcium, Immunity defence.

---
Probiotics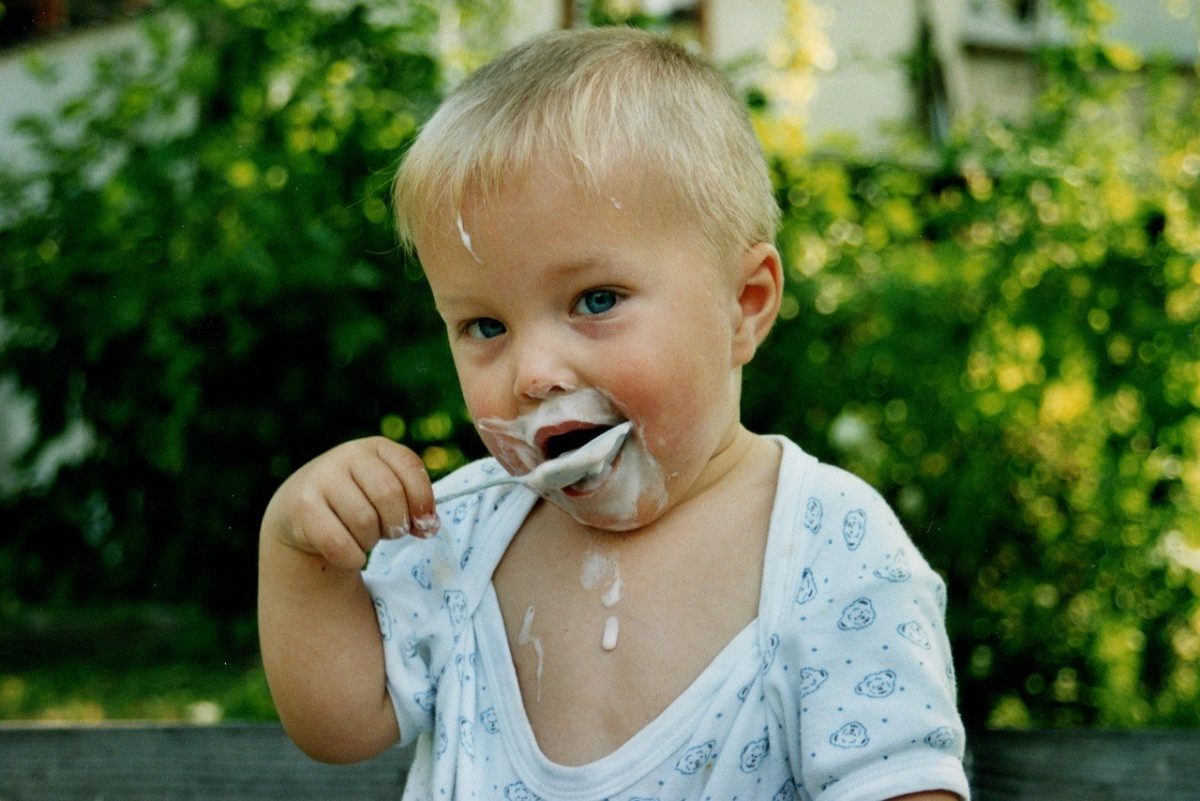 Probiotics are living organisms which provide health benefits by improving health gut flora when consumed. The most commonly used probiotic agents are bacteria from the Lactobacillus and Bifidobacterium genera, which form part of the normal healthy intestinal microbiota. Other Probiotics include the yeast Saccharomyces boulardii. Probiotics exhibit strain-specific differences in their resistance to acid and bile, ability to colonise the gastrointestinal tract and clinical efficacy (5). Maintaining a healthy microbiome whilst providing a balanced diet with high fibre content is vital for kids healthy digestive system. Supplementation with the popular probiotics such as Nature's Way Restore Daily Probiotic 10 billion and Bioglan BioHappy 25 billion live bacteria; Bioglan BioHappy 50; Bioglan BioHappy 100 billion live bacteria for your children aged 12 years and above and also Bioglan BioHappy Probiotic powder having 10 billion bacteria for ages 3-12 years are the perfect choice to contribute to their healthy intestinal microbiota. Nature's Way Kids Smart Sugar-free Probiotics VitaGummies 65s are the best way to supplement your kid's probiotic needs if you are concerned about sugar-coated gummies. Also, the chocolate balls which are a delicious way to enjoy the probiotic in your kid's supplementation are available as Nature's Way Kids Smart Probiotic Choc balls 50s. Combine the benefits of Probiotics with multivitamins by supplementing with Nature's Way Kids Smart Probiotics + Multivitamin 50s for healthy growth and development and healthy digestive and immune system.
---
References
Kirby A, Derbyshire E. Omega-3/6 fatty acids and learning in children and young people. A review of randomised controlled trials published in last 5 years. J Nutr Food Sci. 2018; 8(2).
Derbyshire E. Do Omega-3/6 fatty acids have therapeutic role in children and young people with ADHD. J Lipids. 2017 Aug. doi: 10.1155/2017/6285218.
Bryan J, Osendarp S, Hughes D, et al. Nutrients for cognitive development in school-aged children. Nutr Rev. 2004 Aug; 62(8):295-306.
Mary L Gawin. Kids Health for nemours. https://kidshealth.org/en/kids/vitamin.html
Mimi Pham, Daniel A. Lamberg and Andrew S Day. Probiotics: sorting the evidence from the myth. Med J Aust 2008; 188(5) : 304-308.